Spring is here in Raymore, and it's time to start thinking about spring cleaning. It can feel overwhelming when you look around your home and need help figuring out where to begin. To help streamline the process, we put together a comprehensive checklist of tasks to help make the process easier. Let's get started!
Planning Matters
The first step is to start with a plan of action. Prioritize the areas that need attention first and create a timeline for completion. As you work through the list, cross each item off as you complete it. It may be helpful to enlist the help of family members or friends who can lend a helping hand in tackling some of these larger projects.
Declutter & Organize
The first step of any successful spring cleaning checklist should include decluttering and organizing all areas of your home. Get rid of anything you haven't used in the last six months and donate items still in good condition to a local charity. Clear out items from cupboards, drawers, closets, and shelves to create a more organized space. Finally, label any bins or boxes you use, so everything stays tidy and easy to find.

Deep Clean & Dust
Once all clutter is removed, it's time to clean your home deeply. Start by wiping down surfaces with an all-purpose cleaner, and remember those hard-to-reach spots like ceiling fan blades, light fixtures, and air vents. To get rid of dust bunnies on baseboards, use an old sock filled with baking soda and vinegar – rub it along baseboards until they look good as new! Finally, if carpets or rugs need extra TLC, hire a professional carpet cleaner for the deepest clean possible.
Wash Your Windows
Start by removing screens and wiping the frames with a damp cloth to remove dirt and grime. Then, wash each window pane inside and out using glass cleaner or a vinegar-water solution. Don't forget to wipe down the sills as well!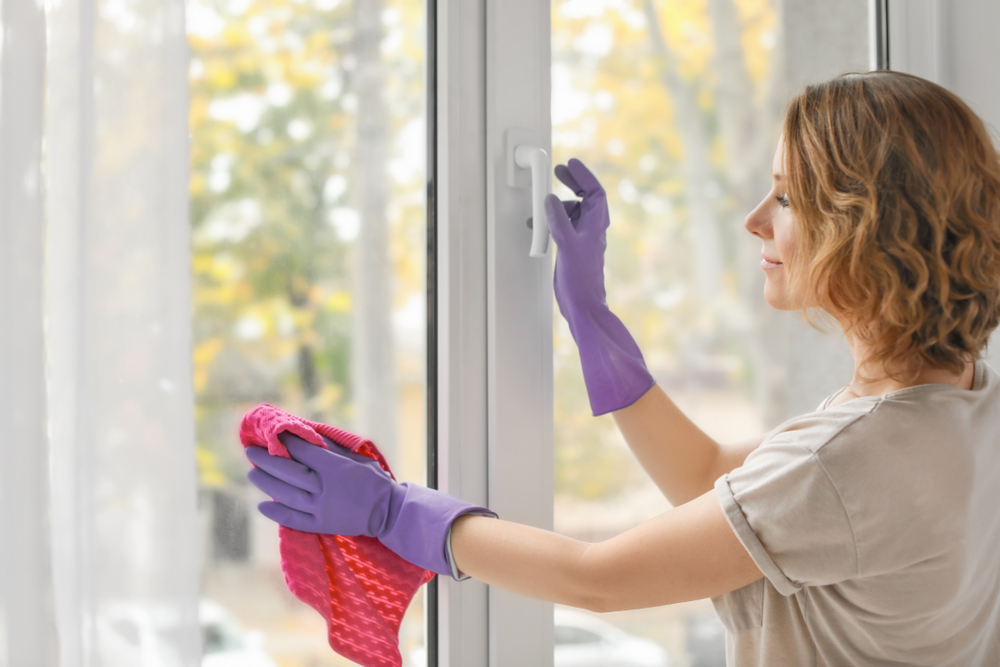 Clean Your Kitchen Appliances
Your kitchen is likely one of the busiest rooms in your home—which means it needs extra care during the spring cleaning season. Start by removing refrigerator shelves/drawers so that you can easily wipe down every surface inside of them before returning them into place. Check behind the fridge for lint buildup since lint can cause problems if left unchecked for too long! After that, move on to cleaning ovens/stove tops; these surfaces need special attention since grease buildup can cause problems if not removed regularly. Finally, don't forget about washing down counters and cabinet exteriors - these surfaces gather dirt quickly due to frequent usage, so they need regular deep cleans throughout the year!
Check Air Filters & Update Appliances
Now that the visible parts of your house are spic and span, take some time to check on your home's essential functions, such as air filters and appliances. Replace any air filters worn or dirty – this will help improve airflow throughout your home! Additionally, inspect all major appliances, such as refrigerators and washing machines, for any signs of rust or damage; if necessary, contact a repair service to keep them running smoothly throughout the season.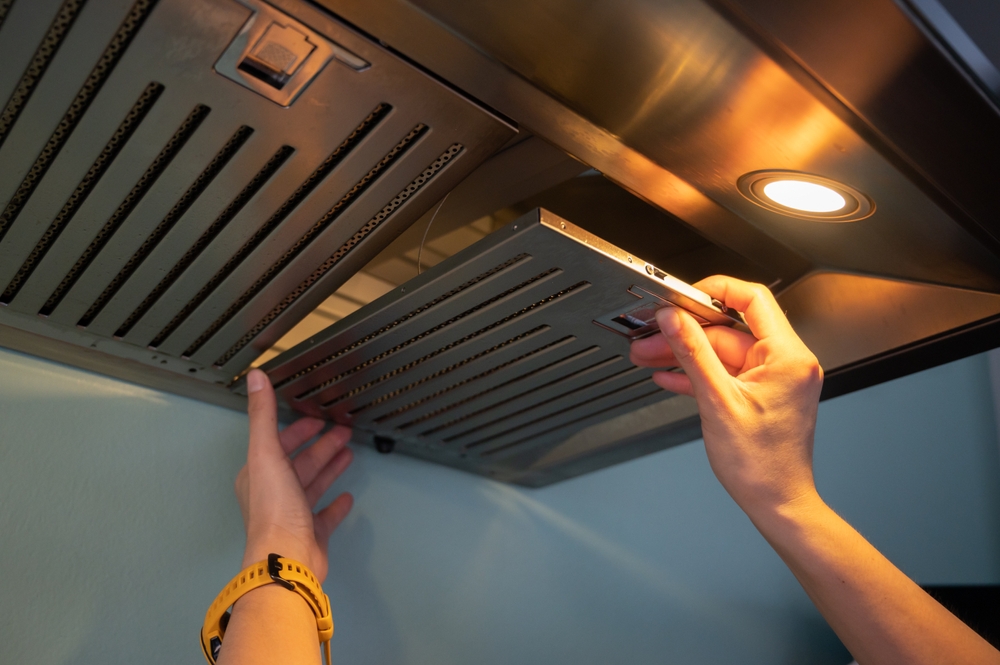 Renew Outdoor Furniture
If you have outdoor furniture pieces such as chairs, tables, or benches made of wood, metal, plastic, or wicker that have seen better days due to weather damage or age, now is the time to give them a facelift with some sandpaper and some new paint so they can look like new again!
Conclusion
Spring cleaning can be challenging, but following our comprehensive checklist will make it easier! Prioritizing tasks according to their importance and enlisting help from family or friends whenever possible before your home looks spotless! After all this hard work, you can kick back with friends or family in a clean living space knowing that everything's for summertime fun! Happy spring from Nathan Priest; SNP Real Estate!