Essential steps to protect your home from the winter chill
The northern states are known for their picturesque winter landscapes, where snow-covered trees and rooftops paint a serene, postcard-perfect scene. However, beneath this beauty lies the relentless cold that can wreak havoc on unprepared homes.
As homeowners, it's our responsibility to ensure that our homes are comfortable and safe from potential winter damage. This guide delves deeper into the essential steps every northern homeowner should take to winterize their homes effectively.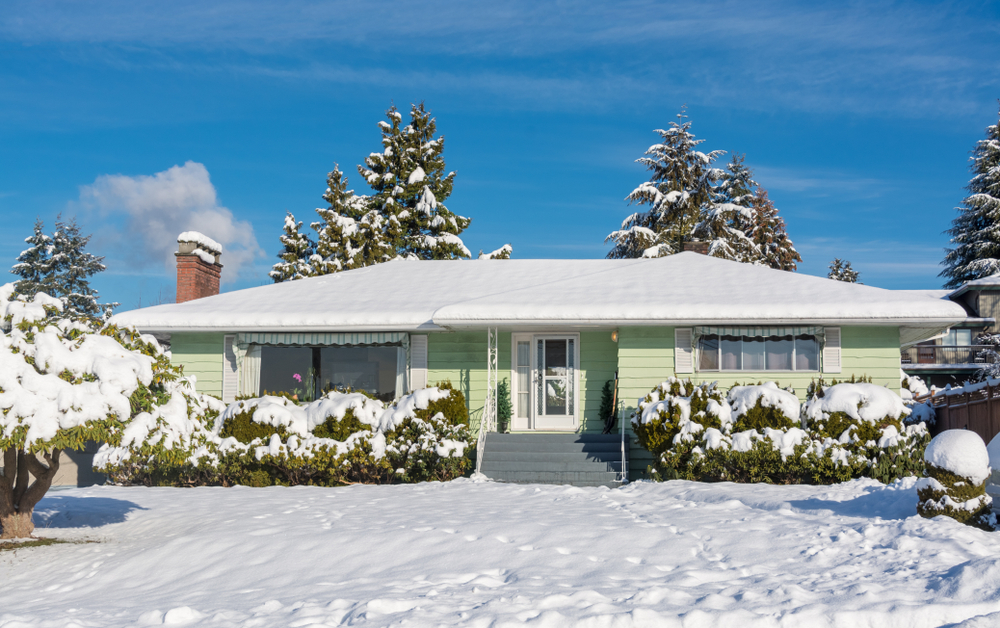 Inspect and Clean Your Gutters
Why it's important: Gutters are pivotal in directing rainwater away from your home. However, during winter, clogged gutters can lead to the formation of ice dams. These dams can force water to back up under the shingles, leading to leaks inside your home.
DIY Tip: Regularly inspect your gutters, especially after a storm. Remove any accumulated debris to ensure smooth water flow. Adjust downspouts to direct water 5 feet away from your home's foundation to prevent basement flooding.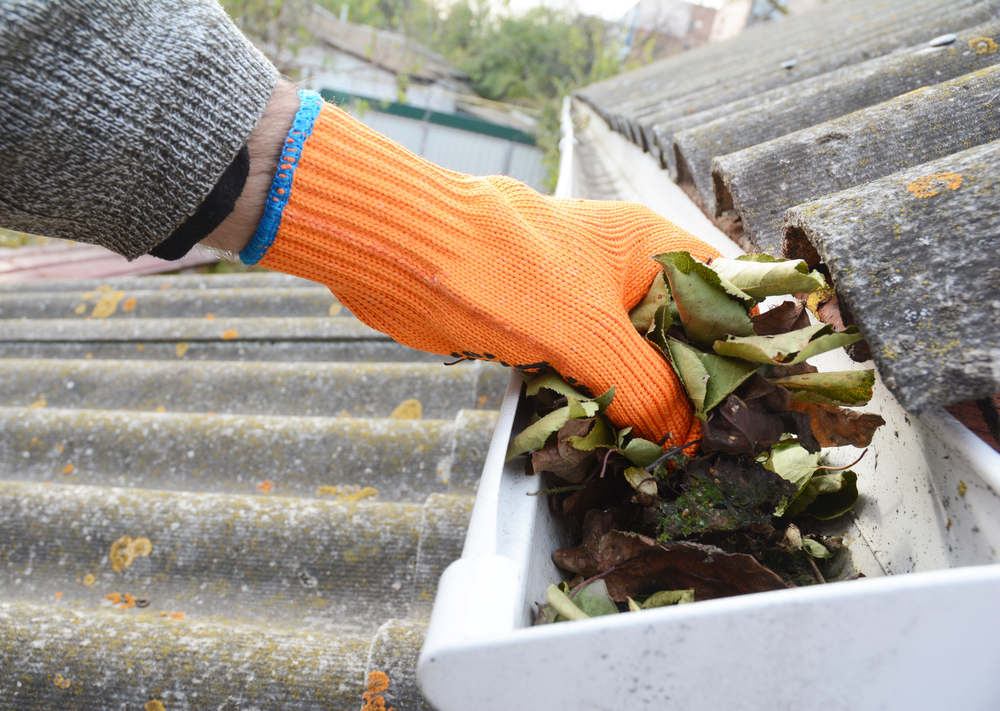 Insulate Your Pipes
Why it's important: Every winter, countless homeowners face the nightmare of burst pipes. The aftermath is not just about the inconvenience of no water supply but also the extensive damage that can ensue. This applies to unheated pipes like basements, crawl spaces, and garages.
DIY Tip: Start by mapping out the areas where pipes are most vulnerable in your home. Once identified, use foam pipe insulation to wrap them securely. This insulation acts as a blanket, keeping the cold and warmth out. On freezing nights, a simple trick is to open under-sink cabinet doors. This allows the warmer air from your home to circulate the pipes, reducing the risk of freezing.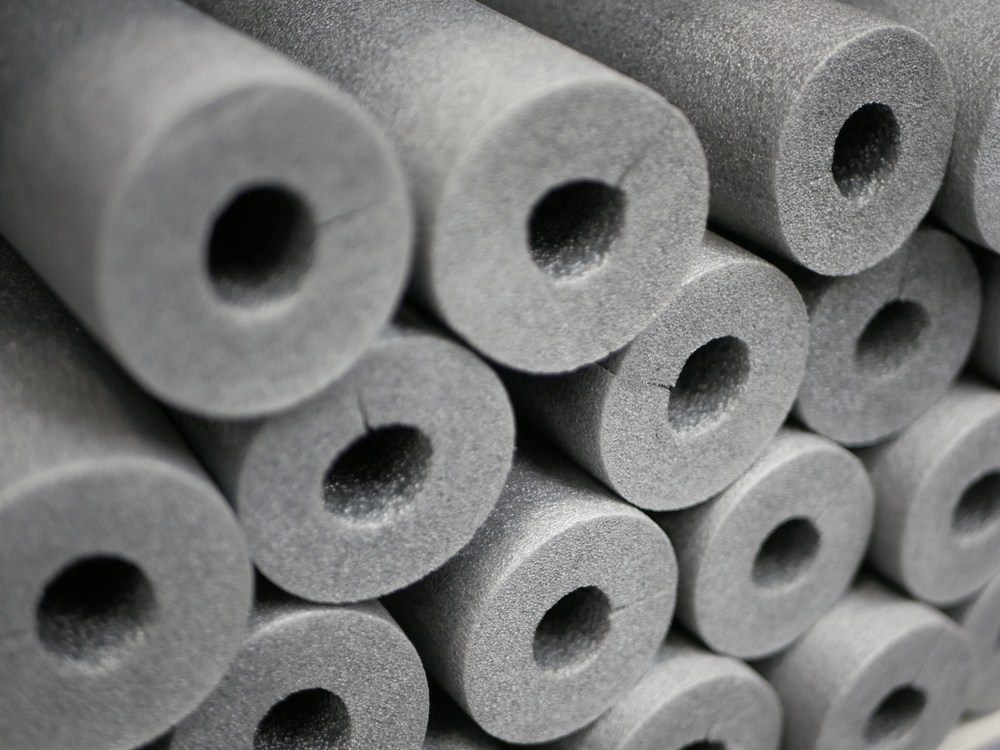 Check Your Heating System
Why it's important: Your heating system is the heart of your home during winter. An efficient system guarantees warmth and prevents you from burning money with high energy bills.
DIY Tip: Regular maintenance is the key. Every month, make it a habit to check and replace furnace filters. This simple act can drastically improve the efficiency of your system. Once a year, preferably before winter, get a professional to check your heating system thoroughly. They can spot and rectify potential issues, ensuring your system runs smoothly all winter.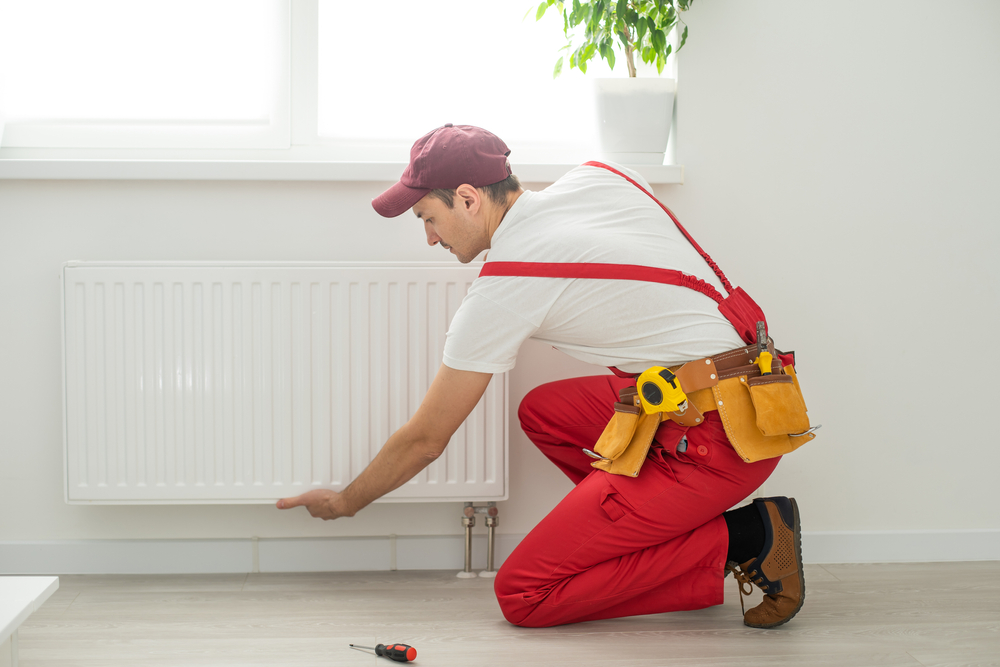 Reverse Ceiling Fans
Why it's important: Using a fan during winter might seem counterintuitive, but it's a secret weapon in ensuring even heating in your home. As warm air rises, it often gets trapped at the ceiling, leaving the lower areas calmer.
DIY Tip: Locate the direction switch on your ceiling fan and flip it to the winter setting, which is typically clockwise. When operating at low speed, the fan will push the trapped warm air down, ensuring a consistent temperature throughout the room.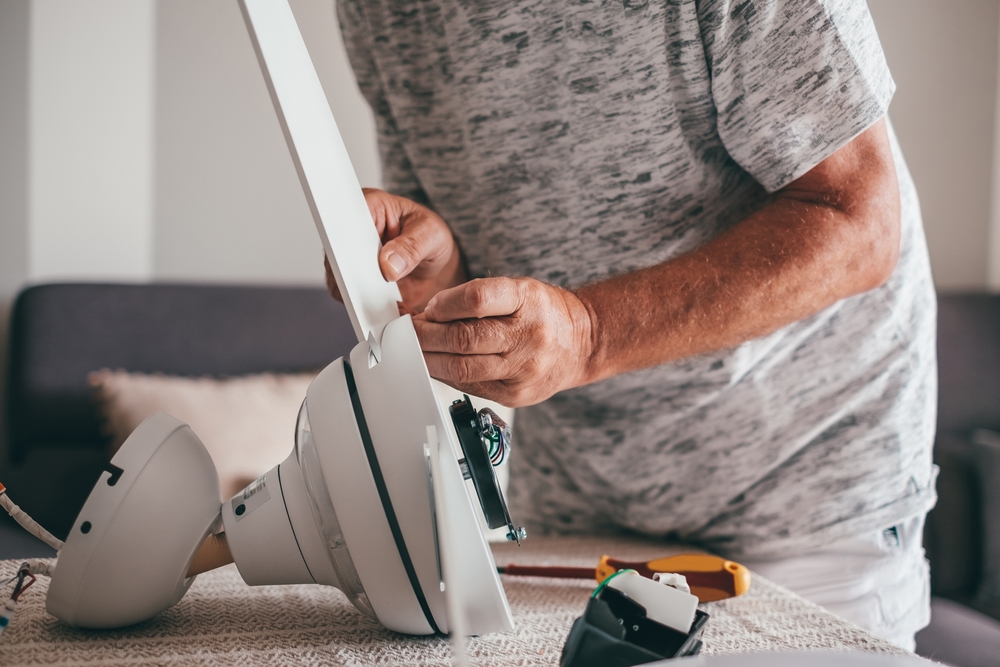 Protect Outdoor Faucets and Garden Hoses
Why it's important: The water inside hoses and faucets can quickly freeze. As it freezes, it expands, leading to potential cracks and damage.
DIY Tip: As winter approaches, disconnect all garden hoses, ensuring they are drained and stored indoors. For faucets, consider investing in insulated foam covers. These covers act as insulating barriers, preventing the trapped water from freezing.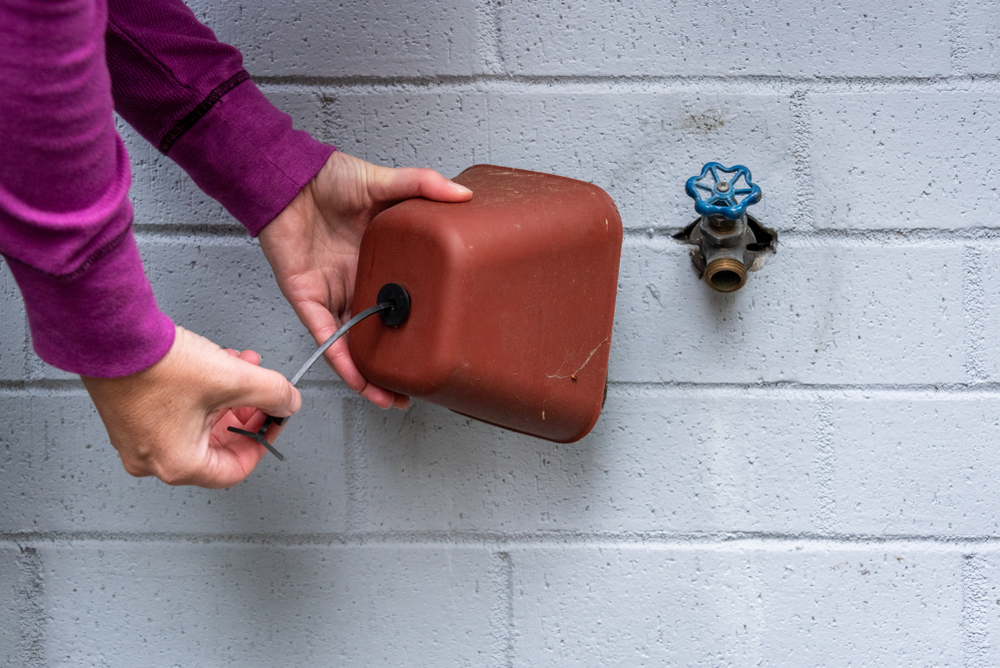 Insulate Your Attic
Why it's important: The attic is often overlooked but is a critical area for heat retention. A poorly insulated attic can be a significant source of heat loss.
DIY Tip: Take a trip to your attic and inspect the insulation. If the insulation level is below or just level with the floor joists, it's time to add more. Also, ensure that attic vents are clear of any blockages. Proper ventilation prevents moisture buildup, which can dampen insulation and reduce its effectiveness.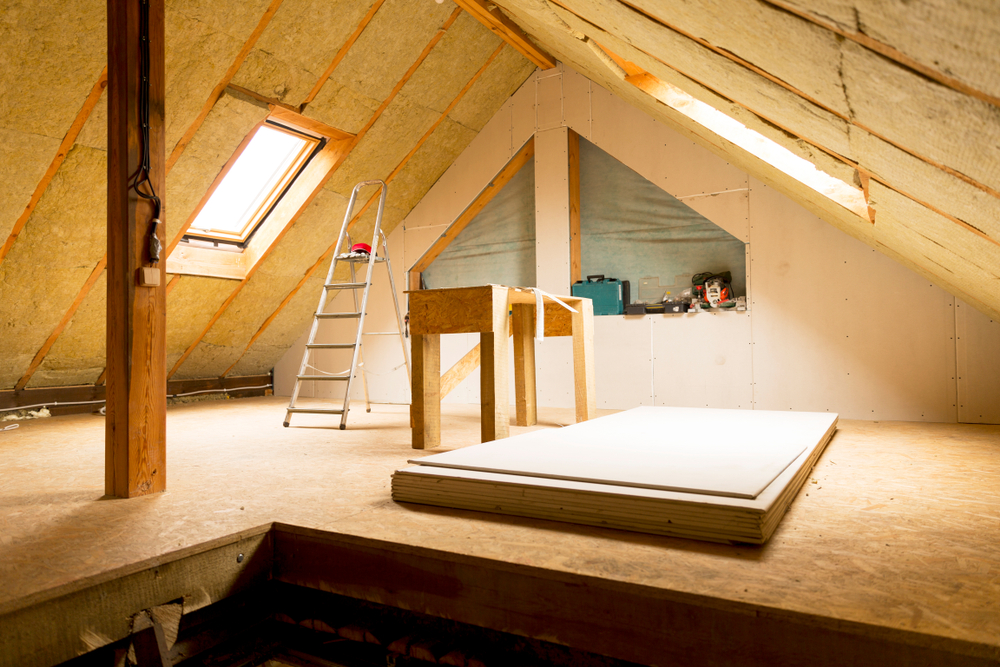 Clear Your Chimney
Why it's important: A blocked chimney is inefficient and a fire hazard. Creosote, a byproduct of wood combustion, can accumulate on the chimney walls and ignite, causing fires.
DIY Tip: Annual chimney maintenance is necessary if you regularly use your fireplace. Hire a professional to inspect and clean your chimney, ensuring safe and efficient operation.
Install a Programmable Thermostat
Why it's important: Heating your home 24/7 is neither efficient nor cost-effective. A programmable thermostat allows you to set temperatures based on your daily routine.
DIY Tip: Set the thermostat to a cooler temperature when you're away from home or asleep. Program it to warm the house just before you return or wake up. This simple adjustment can lead to significant savings on your heating bills.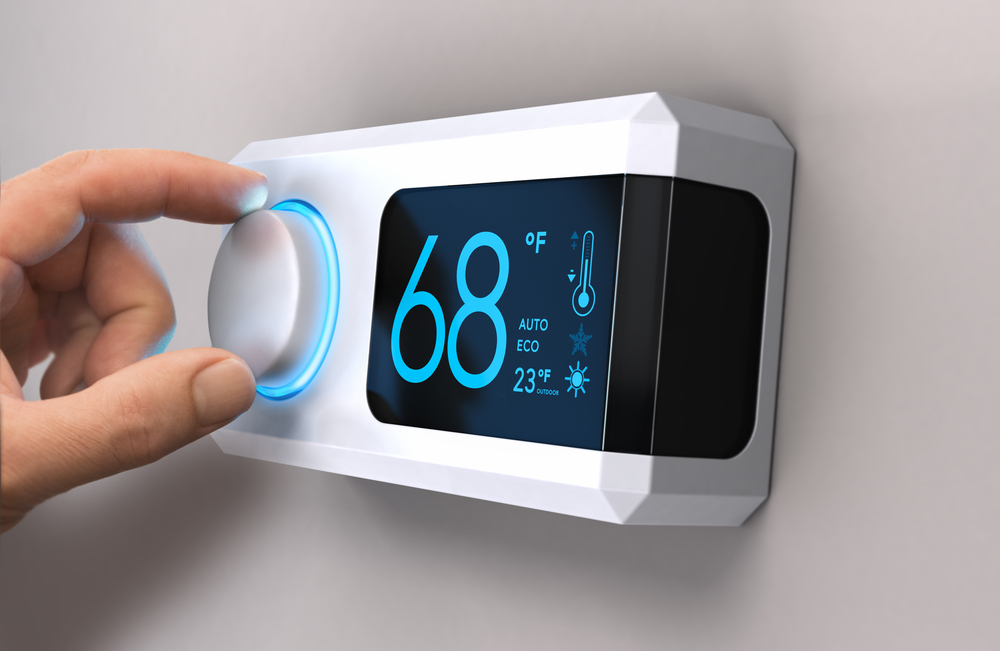 Stock Up on Essentials
Why it's important: Winter can be unpredictable. From blizzards to power outages, it's always best to be prepared.
DIY Tip: Prepare an emergency kit and store it in an easily accessible location. This kit should include batteries, flashlights, a battery-powered radio, first-aid supplies, bottled water, and non-perishable food items. For the exterior of your home, have a supply of rock salt or sand ready. These can be spread on icy walkways and driveways, reducing the risk of slips and falls.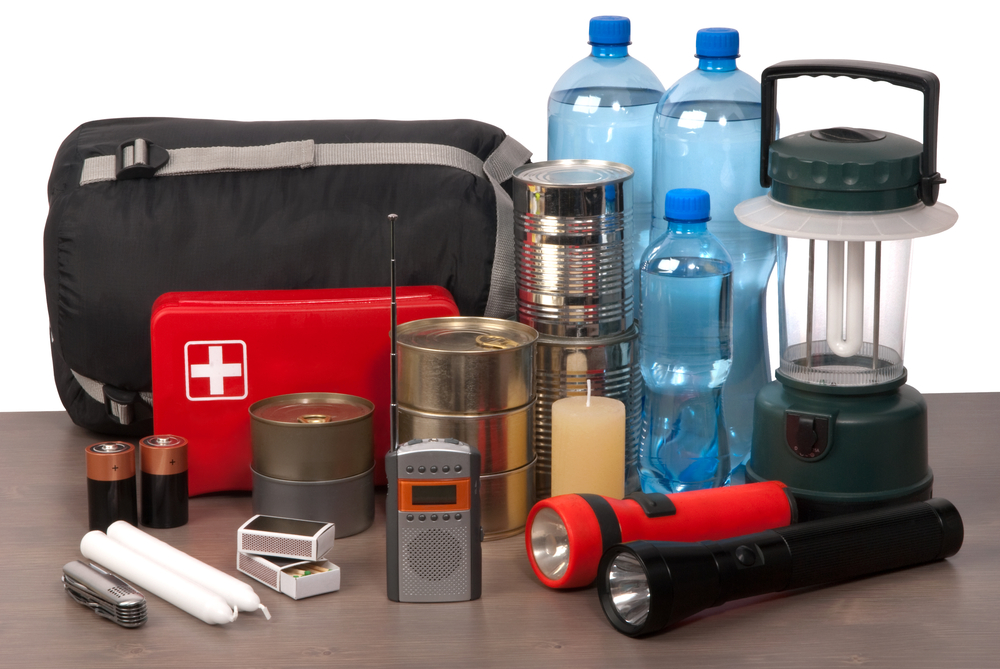 Conclusion
The beauty of winter in the northern states is undeniable, but it also brings challenges for homeowners. By taking these proactive steps, you can enjoy the winter wonderland outside while staying warm and secure inside. Remember, the key is preparation. A well-winterized home ensures comfort and saves money in the long run.
Embrace the winter season with confidence, knowing your home is ready for whatever Mother Nature has in store. Stay warm, stay safe, and enjoy the beauty of the season!